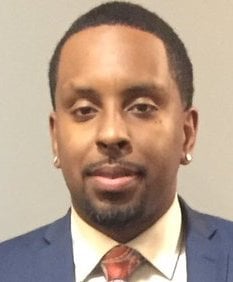 Tony Irons has found success at each step along his journey. In high school he helped lead Lutheran High School North to the 2002 Missouri Class 2 championship, the first in school history.
Irons attended College of the Ozarks on a basketball scholarship, earning all-conference honors while captaining the Bobcats to their first ever NAIA national championship tournament.
He graduated with a Bachelor of Science in Secondary Education – Physical Education. After graduation Tony attended Lindenwood University earning a master's degree in Education Administration.
In the fall of 2008, Irons was hired as the physical education teacher/head boys' basketball coach at Imagine College Preparatory High School. During his three-year tenure at Imagine, Tony led the Bears to two district titles and a final four appearance, both firsts in the school's history.
After Imagine, he transitioned to become the head boys' basketball coach and physical education teacher at Madison College Prep High School. In his three-year tenure at Madison Prep, the Bears won the Missouri Class 3 State championship in the school's inaugural year, followed by consecutive trips to the final four.
Tony is currently the athletic director, physical education teacher and head boys' basketball coach at Vashon High School where he has reestablished the Wolverine basketball program as one of the top in the nation.
In his short career, Irons has guided his teams to 11 district titles, 10 Show-Me Showdown appearances, 5 state titles, and he has been named Coach of the Year five times!
An MBCA board member, we are excited to have Tony speak and share with the MBCA Coaching Clinic.